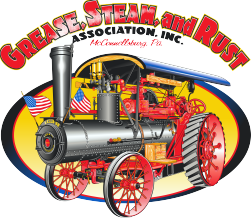 Home
Jul 17, 2017
Gun Raffle Tickets Now Available
---
$10 per ticket enters you in the drawing for many guns and cash prizes!!!
Will be available for purchase at the Dirt Drags 7-22-17, at the Fulton County Fair the week of 8-20-17 to 8-26-17 , or at the GSR Show 10-20-17 to 10-22-17
You can also contact any member through Facebook to purchase tickets!!
$10 per ticket
Drawing will be held October 22, 2017 @ 4:00 p.m. at the Fulton County Fairgrounds McConnellsburg, PA
10 Guns and 5 Cash prizes
1. Browning X Bolt 25-06
2. Ruger, American Farmer .22LR
3. $50.00
4. Marlin, XT-17HMR
5. Tri-star, Cobra Pump Muddy Girl 20 GA
6. $50.00
7. Ruger, American Farmer 17HMR
8. Savage, Axis II XP 6.5 Creedmore
9. $50.00
10. Ruger, American .22LR Muddy Girl
11. Tri-star, Settler 20 GA O/U
12. $50.00
13. Marlin, XT-22LR
14. Remington, Model 7 Predator .223
15. $50.00
Need not be present to win Transfer of firearm will be handled by Buchanan Trail Sporters
Winners are responsible for all fees incurred
License #SGOC 16-19 Permit # SR 16-11