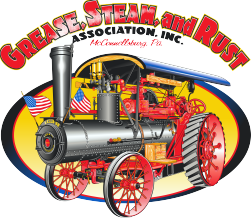 Street Class Gas
STREET CLASS GAS
This class is intended for gas trucks that are slightly
more than stock in options and appearance. These trucks will be a little hotter than
those in "Absolute Showroom", however, must still be "Street Legal" (that means pass
PA State Inspection including paperwork)
This class permits limited modifications as listed below:
1. All general rules apply
2. Valid PA Vehicle Registration and Inspection ARE REQUIRED. Paperwork may
be requested at registration.
3. The truck should look and sound like an every day driver.
4. Two external or internal add on's or modifications are permitted. Examples of
such add on's or modifications would be an aluminum or aftermarket intake manifold,
headers, or an aftermarket or upgraded carburetor.
5. Rough idle will be considered a modification.
6. An upgraded or aftermarket air cleaner is permitted.
7. Truck Exhaust System must pass PA State Inspection & inspection of Track
Officials
8. Posi-traction carriers allowed. No welded carriers or spools permitted in front
rear or rear differential.
9. Rims up to a maximum of 10 inches wide are permitted.
10. Tread width up to a maximum of 12 inches wide are permitted.
11. No cut tires
12. Racing fuel permitted.
13. No Nitrous Oxide permitted.
14. Stock springs and overloads only. No Blocked Suspension permitted.
15. Helper Springs or Air Bags may be utilized, however, either will count as an add
on.